Violence Prevention and Porn Literacy: Why You Should Include Porn Literacy in Your Violence Prevention Programming – and How to Do It!
Prevention Peer Network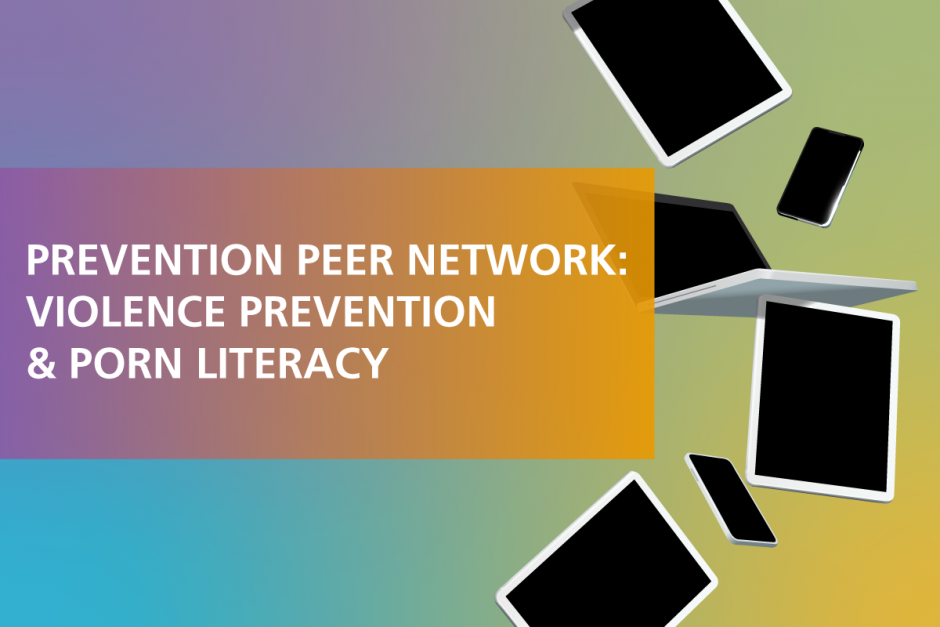 This webinar was held on August 12, 2021
On August 12th we explored why violence preventionists should incorporate porn literacy into their curriculum. Preventionists had the opportunity to learn how to teach porn literacy to youth using a shame-free, trauma-informed, and anti-oppression lens.
Preventionists engaged in conversations of how to teach porn literacy, what the goals of porn literacy are, and how to field difficult questions that may come up. Additionally, participants learned how to incorporate technology like Mentimeter, Google Slides, Jamboard, and media clips that do not contain pornography.
Facilitator:
Sarah Diamond, Lead Prevention & Community Engagement Specialist with the Center for Community Solutions
Resources:
Google Drive Resources: Includes the resources listed below, and activities shared in the webinar.
The Guidelines for Comprehensive Sexuality Education: developed by a national task force of experts in the fields of adolescent development, health care, and education, provide a framework of the key concepts topics, and messages that all sexuality education programs would ideally include. Available on the SIECUS website, along with additional resources.
Center for Community Solutions:
Articles:
Lesson Plans:
Boston University School of Public Health — developed a porn literacy curriculum from a violence prevention framework:
Additional:
Questions?
If you have additional questions please contact Partnership staff, Miranda Stiers, miranda@cpedv.org.