A Call to Heal: Dismantling the School to Prison Pipeline Through the Engagement & Centering of Youth
Prevention Peer Network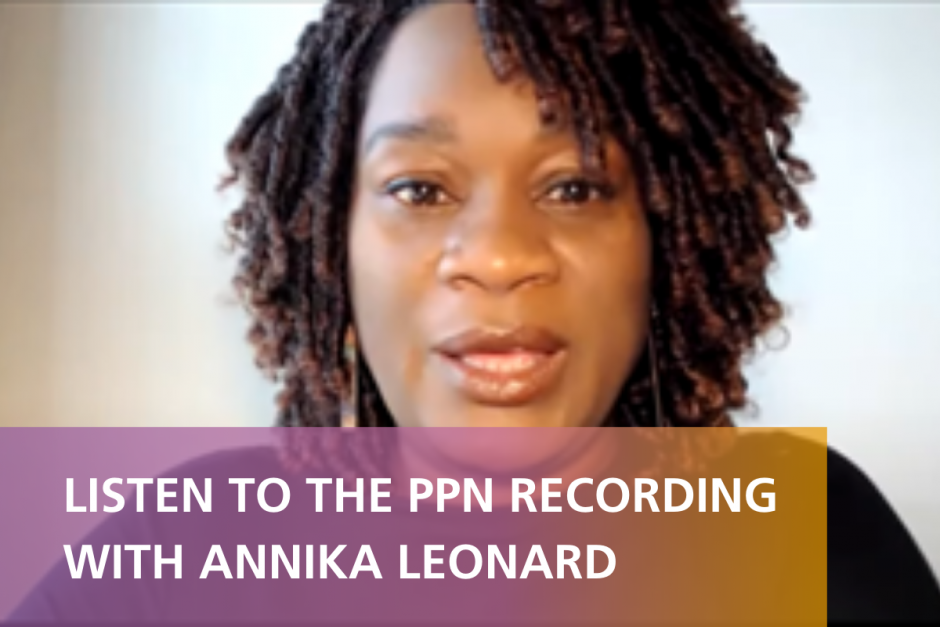 This webinar was held on October 28, 2021
Join Annika Leonard as we examine the impact of the school to prison pipeline and work to deepen our understanding of the experiences and needs of youth impacted by zero tolerance policies. In our time together we will be asked to recall what we needed when we were younger. Examine the lived experiences of youth in the school to prison pipeline and explore what preventionist across the country are doing to support youth in their healing process.
Facilitator:
Annika Leonard, Priceless Incite LLC
About our facilitator:
Wherever she goes Annika Leonard feels called to create spaces where deep healing can occur, particularly in the lives of Black women and girls. On a national level, Annika has provided thought leadership to organizations such as the Women of Color Network Inc., the ACE-DV Leadership Forum and the National Resource Center on Domestic Violence. Annika has served as the Chair of the Milwaukee Commission on Domestic Violence and Sexual Assault where her company, Priceless Incite LLC., operated as a gender-based violence prevention service provider in the city of Milwaukee. Annika has a Bachelor of Science in Human Services and a Master of Business Administration from Cardinal Stritch University. Her continued studies and 15+ years of experience honoring and holding space for people most impacted by violence allow her to present offerings in the form of webinars, keynotes, and guiding us to be in alignment with our truth through her company Priceless Incite LLC. Annika has developed a unique culturally specific curriculum for Black youth that cultivates their self-awareness, leadership, and wellness to bring about deep, radical, and cultural solutions to ending violence. Youth who have progressed in Priceless Incite's leadership development programming have presented on a local, state, and national level.
Follow this link to join the Prevention Peer Network!
Questions?
If you have additional questions please contact Partnership staff, Miranda Stiers, miranda@cpedv.org.
Related Links