Anna Conti, Vice President & Los Angeles Regional Representative
Executive Director, Su Casa - Ending Domestic Violence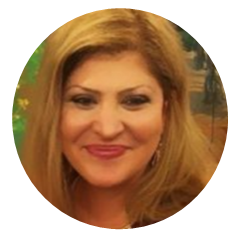 Anna Conti, MA, MFT is the Executive Director of Su Casa~Ending Domestic Violence. Ms. Conti obtained a BA in Biology in 2008. After changing the course of her career, Ms. Conti successfully graduated with a Master of Arts in Counseling Marriage & Family Therapy in 2012.
Her extensive professional experience includes work with survivors of domestic violence, family violence, human trafficking, trauma, sexual abuse, post-traumatic stress disorder, substance abuse, eating disorders, and co-occurring disorders.
In 2018, Ms. Conti's was elected to serve as the Los Angeles County Regional Representative to be the voice for the members of the region and serve on the board of the California state domestic violence coalition, California Partnership to End Domestic Violence. Most recently, Ms. Conti was elected by the board of directors to serve as the Vice President of the California state domestic violence coalition for the term of 2020-2022.
In addition to successful county and state level advocacy, Ms. Conti was recently asked to serve as the domestic violence liaison and work with GERDA Executive Committee, established in October 2016 by the Los Angeles County Board of Supervisors to implement Guide for Effective Response to Domestic Abuse across all county departments. Ms. Conti has over 10 years of experience in the non-profit sector and over 12 years of experience serving in leadership positions.
Related Links