Building Change Together Primary Prevention Core Competencies Virtual Training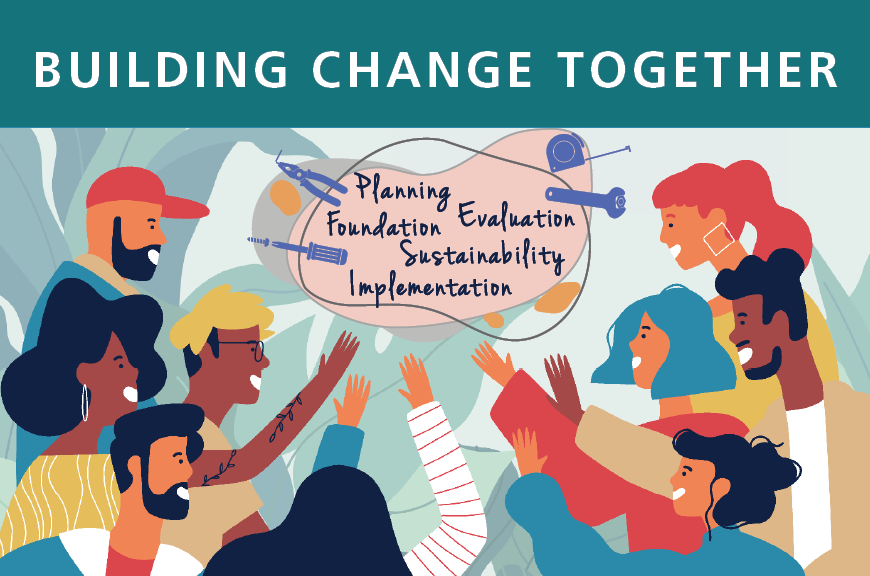 DATE: Tuesday, June 7th - Thursday, June 9th
TIME: 9:00 AM – 2:00 PM each day
Deadline to register: May 25th
ASL interpreters will be present throughout the training
Description:
This three-day skill-building training is based on the Partnership's Prevention Core Competencies Curriculum, and reviews the implementation of domestic violence, sexual violence and teen dating violence prevention initiatives. New and past participants are welcome to join us–and together, we will explore fundamental frameworks for an individual or team to develop, implement, evaluate, and sustain prevention initiatives in California communities.
Training participants will connect with a community of peers to increase program efficacy and access to resources. Advocates who attend this training will leave with:
Increased sense of community

Understanding of prevention theories and models for creating community change

Practical tools for planning and implementing more effective prevention strategies.

Knowledge of how to leverage existing resources and community assets for greater collective impact.
Returning participants to Building Change Together will have the chance to continue their learning with an enhanced track. As we explore the topics, we will move beyond current strategies and dive deep into methods of increasing inclusiveness.
Presenters:
Miranda Stiers (They/Them/Theirs) – Prevention Manager, California Partnership to End Domestic Violence
Melodie Kruspodin

(She/Her/Hers

) – Prevention Specialist, California Partnership to End Domestic Violence
Kimmie Remis

(She/Her/Hers)

– Prevention Specialist, California Partnership to End Domestic Violence
Melissa Espinoza, MPA (She/Her/Hers) – Youth Services Program Manager, Safe Alternatives to Violent Environments (SAVE)
Rubi Gutierrez (She/Her/Hers) – Youth Services Program Coordinator, Safe Alternatives to Violent Environments (SAVE)
Jeannine Barbato (She/Her/Hers) - California Department of Public Health
Nancy Bagnato (She/Her/Hers) - California Department of Public Health
Registration Fee:
Free to members and Cal OES grant recipients
Non-member registration: $90
*For more information about Membership status, or to apply for Membership, contact the Partnership, membership@cpedv.org
Questions?
If you have additional questions regarding the webinar, please contact Partnership staff, Miranda Stiers at miranda@cpedv.org
Related Links