MMIWG2 in Northern California: Updates from the Yurok Tribal Court & Sovereign Bodies Institute Webinar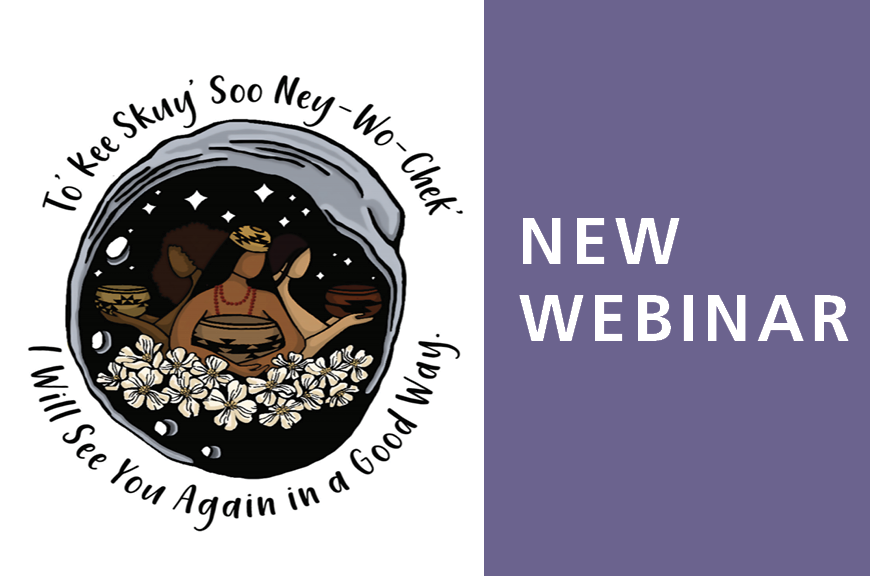 Image created by Mahlija Florendo, and shared with gratitude.
Presenters: Judge Abby Abinanti, Chief Judge of the Yurok Tribe; Dr. Blythe George, Assistant Professor of Sociology at the University of California-Merced; Annita Lucchesi, Executive Director of the Sovereign Bodies Institute; and Carla Cheney, Services Coordinator of the Sovereign Bodies Institute.

California is often left out of the national conversation regarding missing and murdered Indigenous women, girls, and two-spirit individuals. In response, the Yurok Tribal Court and Sovereign Bodies Insititute have partnered for a multi-year collaboration titled To' kee skuy' soo ney-wo-chek' (I will see you again in a good way). This conversation will feature the project team for the recent report and will discuss the findings, implications, and also the next steps for the project. The Year 1 Progress Report is available for free download at sovereign-bodies.org/tokeeskuysooney-wo-chek

Click here to register.
Questions? Email Christine at christine@cpedv.org
Related Links