Teen Dating Violence Awareness and Prevention Month 2023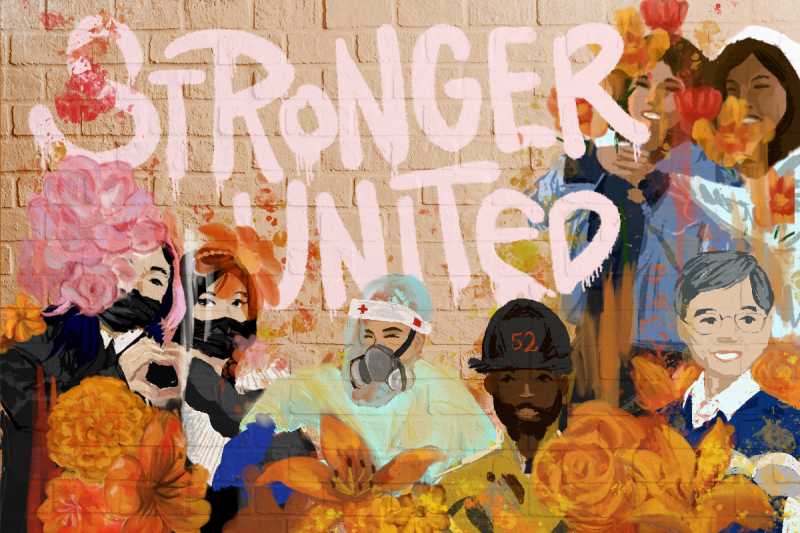 Read about the artist, Nina Wang.
Teen Dating Violence Awareness and Prevention Month is coming in February.
A key element of this month is prevention. Stopping dating and domestic violence before they ever occur requires stopping the conditions that support violence, and promoting conditions that prevent violence. We must end systemic/cultural power imbalances (sexism, racism, homophobia, etc), and instead build healthier communities, form strong connections, and know our self worth.
Learn more about dating violence at LoveIsRespect.org.
Important Dates
February 7– Orange Day
Wear orange to raise awareness for Teen Dating Violence!
February 7– Rally at the State Capitol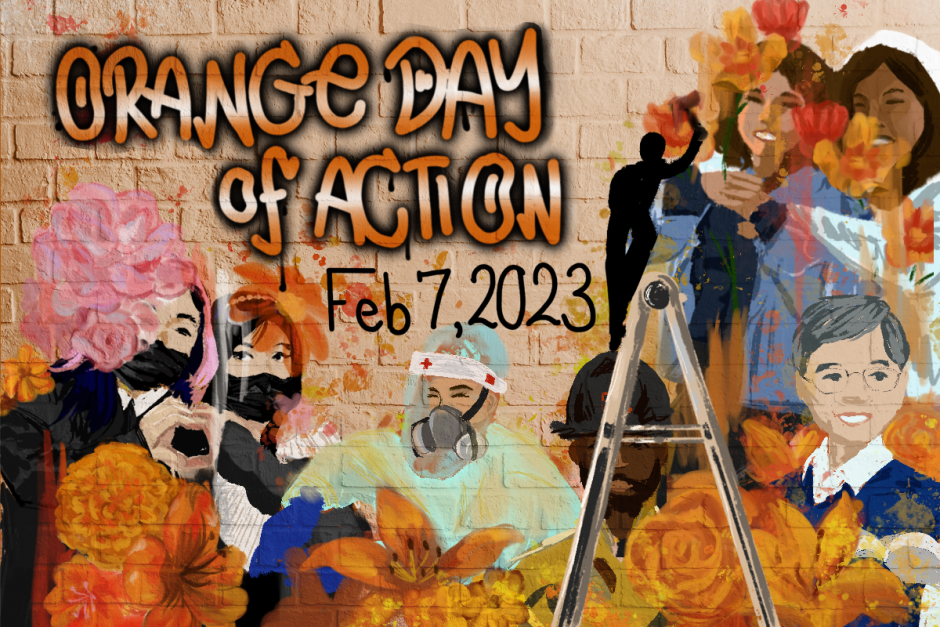 The Partnership and youth leaders from across California are proud to invite you to a rally encouraging us to work together to prevent and end teen dating violence, as well as support survivors. 1 in 3 youth experience teen dating violence, but prevention is seriously underfunded in California. These efforts require time and resources, which comes from crucial state funding. Our rally is all about creating solidarity with youth leaders as they educate legislators about the need behind this funding in 2023 and beyond.
Planning your campaign
Graphics
In this webinar we generated ideas, shared helpful tips, and learned about different processes for creating a campaign. The webinar included some guest program spotlights to aid in brainstorming and inspiration. Watch the recording.
A great way to raise awareness is to pass a TDVAPM resolution in your community declaring February as Teen Dating Violence Awareness and Prevention Month. It's a chance to teach local leaders about the prevalence of domestic violence, and give them an opportunity to speak out about it. We've written out a sample proclamation that contains instructions.
Request Technical Assistance
Do you need help planning your campaign? We can help provide tools and resources, be a sounding board for your ideas, brainstorm a campaign tailored to your community's needs, and strengthen your current plans. Technical assistance is free to Partnership members and their staff. Interested? Please contact Jessica at jessica@cpedv.org.
Calling all adult preventionists: Learn directly from youth about how to make your outreach more meaningful and inclusive, as well as build youth capacity for social justice organizing. Access the Youth in the Lead Outreach Toolkit – An Educational Guide Developed by Youth Leaders, for Adult Preventionists (.pdf).
Help local domestic violence organizations.
Donate some money or time to your local domestic violence organization and learn how to connect with them. Follow them on social media to learn about the ways they're serving your community. Click here for a map of domestic violence organizations in California. Click here to learn about StrongHearts Native Helpline, which serves Native and Indigenous survivors.
Learn about how you can make a difference in your everyday interactions with our interactive stories.
Meet the Advisory Council
The TDVAPM Youth Advisory Council has been working to help us plan this campaign. Thank you for all your work and guidance.
Ana Campos
Armaan Sharma
Destiny Cisneros
Isha Raheja
Maya Henry
Noemy Aguilar
Randi Zuckerman
Artwork
About Youth in the Lead Artist Nina Wang: Hi, I'm Nina! As of right now, I am 18 years old and attend SJSU, working towards a computer science degree. Growing up, I've always loved working with art and enjoyed expressing myself through various different mediums. In the past year, I have picked up sewing, relearned how to knit, and experimented with different traditional art styles. I've had the pleasure of working with CPEDV for the second time now, and am really happy that my art can be a voice for those that are sometimes suppressed.
Why she chose this theme:
As our communities continue the journey of recovery from Covid-19 while still feeling the ripple effects of this pandemic today, it must be noted that marginalized individuals were in danger not only of contracting the virus, but also from the people they were quarantined with. As stated by the 2020 article by the American Journal of Emergency Medicine, global domestic violence cases increased by 25 to 33 percent at the start of the pandemic.

In my art piece, I wanted to portray how having a strong network of support and building up your community can empower those experiencing domestic violence to seek safety, and build the well-being of those at risk to seek a way out of their situation safely. Domestic violence continues when the perpetrator and a culture of silence and shame holds power over victims, but we as a community are stronger together.
Related Links