Language Access Resources
Making Services Accessible to Limited English Proficiency, Deaf & Hard of Hearing DV Survivors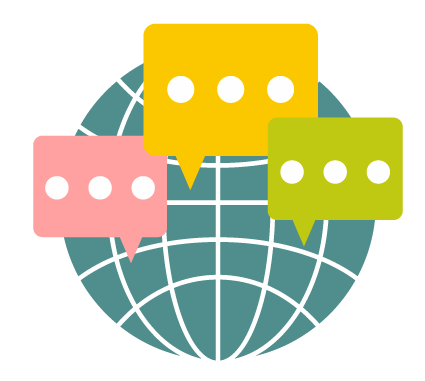 Survivors with limited language proficiency (LEP) are more likely to seek services if those services are provided in their language, and any organization receiving federal financial assistance—either directly or indirectly—is required to comply with Title VI of the Civil Rights Act of 1964 and the American with Disabilities Act.
"No person in the United States shall, on the ground of race, color, or national origin, be excluded from participation in, be denied the benefits of, or be subjected to discrimination under any program or activity receiving Federal financial assistance". Civil Rights Act of 1964. Title VI, 42 U.S.C. & 2000d.
Victims of domestic and sexual violence primarily receive services through programs funded by the Department of Health and Human Services (HHS) and the Department of Justice (DOJ). Programs receiving federal funds – directly or indirectly, through grants, contracts or subcontracts; dispersed by federal, state, county, or city authorities – are required to develop and implement policies that ensure meaningful access for limited English proficient persons. Non-compliance complaints may be filed at DOJ, Civil Rights Division, Federal Coordination and Compliance Section.
Cal OES-funded DV Programs are required to implement meaningful language access policies and practices in order to ensure access to programs and services for LEP and Deaf and Hard of Hearing DV survivors and their children/dependents. We also recommend that all advocates working with survivors become knowledgeable about language access.
To support California organizations in developing meaningful Language Access Plans to serve their communities, the Partnership offers theLanguage Access Toolkit. To access the following items in the toolkit, click the links on the right.
Language Access PowerPoint Presentation (in partnership with the National Latin@ Network – Casa de Esperanza and the Asian Pacific Institute on Gender Based Violence)
Language Access Rights and Laws
Steps to Start your Own Plan
Language Access Plan Template
Language Access Assessment and Planning Tool (Department of Justice)
Advocacy Strategies Resources