Become a Sponsor of California's Annual Domestic Violence Conference
March 5-6, 2017 in Burlingame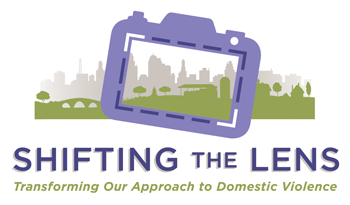 The Partnership's Shifting The Lens Conference is the largest annual gathering of community-based groups, government agencies, and the public-at-large dedicated to the issue of domestic violence in California.
This event brings together 500 attendees from across the country to be inspired by national experts and learn about developments in the domestic violence field.
When you become a sponsor of our Shifting The Lens Conference you underwrite vital aspects of this event and enjoy various opportunities for business exposure with attendees. In addition, Sponsors may benefit from exposure via traditional and social media while supporting our vision of a California free from domestic violence.
Read what previous Conference Sponsors are saying:
We learned so much at the Partnership's conference, and are still benefiting from the people, their stories, and the information they shared. —Sarah Washburn, Safe Shelter Collaborative | 2016 and 2017 Sponsor

So cool to be there with your team! I felt like everyone wanted me to do well! —Gayle Guest-Brown, Guest Brown Impact | 2017 Sponsor

The conference was terrific! It reminds me why I come to work. —Jennifer Bawden, Secretary of State – Safe at Home Program | 2017 Sponsor
Please see our sponsorship opportunities below and contact us at (916) 444-7163 or email info@cpedv.org for more questions.
Custom Sponsorship Opportunities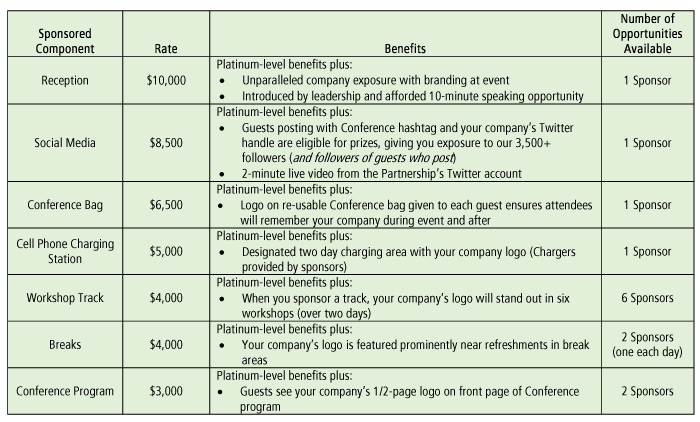 Standard Sponsorship Opportunities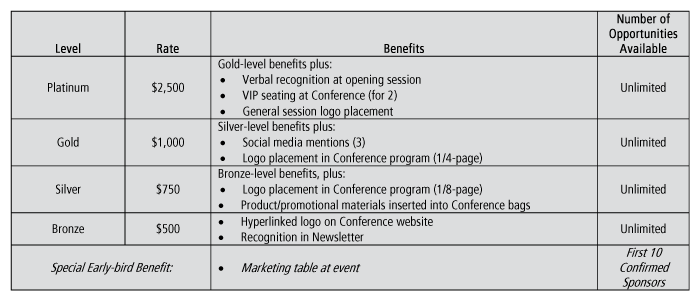 Related Links