Sarah Khan
Project Specialist, Economic Security, Asian Pacific Institute on Gender Based Violence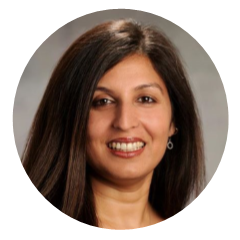 Sarah Khan is Project Specialist at the Asian Pacific Institute on Gender-Based Violence. She most recently was the Executive Director at Maitri, a non-profit established to empower South Asian survivors of domestic violence, cultural alienation, family conflict and human trafficking. She joined Maitri in 2004 as their first full time Coordinator with a longstanding passion for grassroots activism, domestic violence advocacy, and community education and empowerment. She then was promoted to the Program Director and subsequently Executive Director Positions.
At present, she is also a Board member of the California Partnership to End Domestic Violence (the Partnership), the state coalition against domestic violence. Among her numerous advisory and committee positions; she has been the vice-chair administration, Commissioner on the Santa Clara County Domestic Violence Council, member of the Immigrant Voices and Survivor Committee, Police Victim Advocacy Committee and the South Bay Coalition to End Human Trafficking, a collaborative of community-based nonprofits providing comprehensive services to victims of trafficking in the counties of Monterey, San Benito, Santa Clara, and Santa Cruz. She is also a part of the Asian Pacific Institute on gender-Based Violence's Gathering Strength Committee which focuses on gender equity for immigrants and refugees across in California's Asian Pacific Islander communities.
Prior to Maitri, Sarah worked with Unified New Cassel Community Revitalization Corporation in New York. She also volunteered and advocated for survivors of domestic violence at the Islamic Center of Long Island. Originally from Kashmir and settled in the San Francisco Bay Area with her family, Sarah is fluently multilingual in Urdu, Hindi, Kashmiri, and Tamil. She has a BA in History (Hons.), MA in Political Science and an M. Phil in International Relations from New Delhi, India.
Related Links