Adapting Your Communications Strategies During the COVID-19 Pandemic: A New Prevention Peer Webinar Series 1 of 3
Prevention Peer Network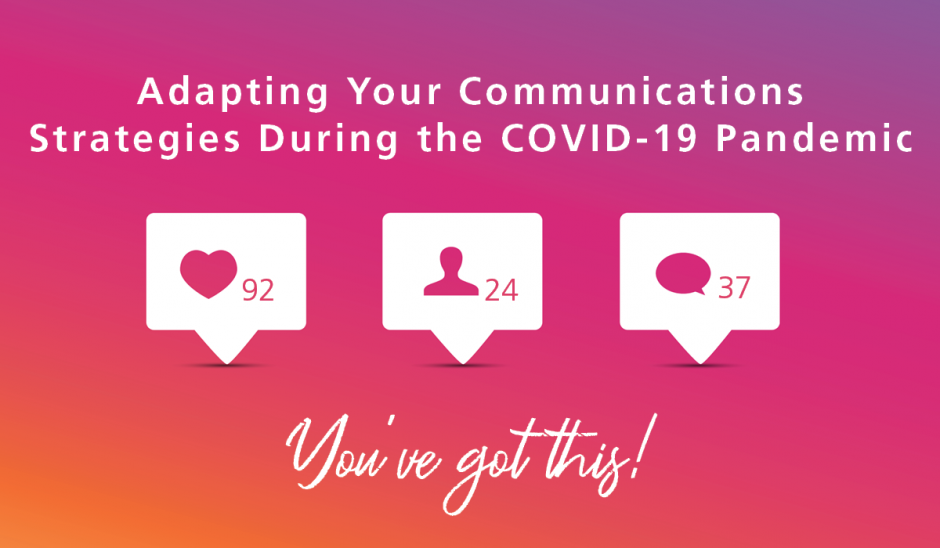 Adapting Your Communications Strategies During the COVID-19 Pandemic: A New Prevention Peer Webinar Series 1 of 3
Webinar hosted on April 16, 2020
Now that schools are closed, how are you reaching and engaging with youth? Which partners can you build relationships with to amplify your messages? We've all had these questions lately! During our next Prevention Peer Network Webinar, you'll see that you're not alone. We've collected a number of highlights from throughout the state to provide you with ideas and inspiration. You'll also hear directly from your peers about the process they used to create effective messaging and graphics to meet their community outreach goals.

Presenters:
Sabrina Hughes (she/her/hers) is the Prevention Coordinator for the Waymakers Sexual Assault Victim Services & Prevention program. In this role, she builds the capacity of the Prevention program through leading curriculum development, researching sexual violence prevention best practices from an intersectional public health approach, creating strategic community partnerships, and implementing evaluation tools for the program's community education and outreach efforts. Prior to this position, Sabrina educated youth as a Prevention Education Specialist within the Waymakers Sexual Assault Prevention program for two and a half years, and received two local awards for her leadership on the Rape Prevention and Education project at two Orange County high schools. Sabrina graduated in 2016 with a B.A. in Film and Media Studies from the University of California, Irvine. Through professional and paraprofessional opportunities, Sabrina has served in the anti-violence movement for over 6 years.
Nicole Zárate (she/her/hers) has been the Prevention Education Specialist at Waymakers Sexual Assault Victim Services (SAVS) & Prevention program since January 2019. In this role, she develops and conducts presentations on sexual violence prevention and healthy relationships for middle and high school youth throughout Orange County. Nicole is involved in community outreach and education events throughout the year and is a part of Waymakers SAVS social media committee. Nicole graduated with a B.S. in Public Health from California State University, Long Beach.
Janae Sargent (she/her/hers) is the Prevention and Education Manager at RISE, a dual agency that provides services to survivors of sexual assault and intimate partner violence, as well as their friends and loved ones. She oversees all education, prevention and community engagement programs at RISE. Prior to transitioning to the anti-violence movement in 2019, Janae worked as a Journalist covering sexual violence violence, local and state policy and natural disaster relief across California and Oregon.
Arti Kothari Allard (she/her/hers) is the Prevention Coordinator and Youth Organizer at RISE. Arti holds a Masters of Science in Medical Health Sciences and a Bachelors in Psychology; she joined the anti-violence movement after realizing gaps in the medical field as pertaining to gender- and power-based violence. She leads RISE's youth engagement services and facilitates lessons on healthy relationships, consent, and boundaries. Her work centers on lifting youth voices and empowering young people to be leaders in their communities.
Resources:
Platform management -
Hootsuite: Free management and scheduling tool
Image Creators -
Stock Photos -
Questions?
If you have additional questions regarding the webinar, please contact Miranda Stiers, Capacity-Building Program Specialist
Related Links