Teen Dating Violence Awareness and Prevention Month for 2022: Uplift One Another
Prevention Peer Network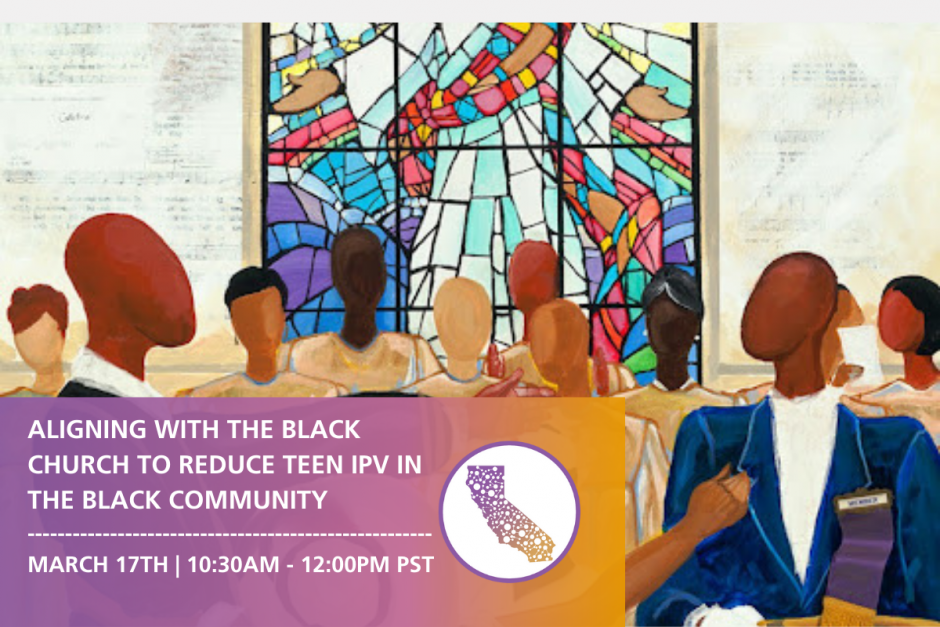 This webinar was be held on February 17, 2022
We're excited to announce the theme for Teen Dating Violence Awareness and Prevention Month for 2022: Uplift One Another. Uplift One Another captures the essence of preventing teen dating violence. Stopping dating and domestic violence before they ever occur requires stopping the conditions that support violence, and promoting conditions that prevent violence. We must end systemic/cultural power imbalances (sexism, racism, homophobia, etc.), and instead build healthier communities, form strong connections, and know our self worth — in other words we must uplift one another. Whether it's uplifting yourself, a friend, your partner(s), or your community, in order to prevent violence we must uplift.
Presenters:
Jessica Merrill is the Communications Manager at the California Partnership to End Domestic Violence (the Partnership). Her goal is to create a rich, engaging dialogue across California to increase knowledge of domestic violence as a public health crisis–and to promote equitable solutions that prevent trauma and support survivors. By providing communications tools to the Partnership's member programs and all Californians, she works to shift social norms that contribute to domestic violence through social and traditional media advocacy. With nine years of strategic communications experience, Jessica began her career in the affordable housing realm. Prior to that, she earned her Bachelor of Arts degrees in Sociology and American Studies from UC Davis, and obtained her Master of Arts degree in Communication Studies from Sacramento State University. She has a love for the brainstorming process, graphic design, and supporting youth leadership.
Michelle Huey: As a yonsei and 3rd generation Chinese American woman, her advocacy was sparked by her family's stories of incarceration camp. She became involved in social justice and sexual violence activism in 2011 through the Cross Cultural Center at UC Davis and Japanese American Citizen's League. Since 2016, Michelle has worked at My Sister's House and Asian Women's Home, organizations that serve Asian Pacific Islander survivors with culturally responsive services, in a variety of roles. In her free time she plays roller derby, knits, and watches gymnastics.
Megan Tanahashi (she/her) is the Communications Coordinator at the California Partnership to End Domestic Violence. She brings to the Partnership not only her talent for visual communication and digital content, but her passion for using creative problem-solving to produce solutions that amplify marginalized voices. Her degrees in Gender Studies and Graphic Design inform her creation of visually engaging and thought-provoking communications that work to acknowledge the many intersections of oppression that contribute to the prevalence of domestic violence. Building on her previous experience at similar organizations, she is working to uplift and bring justice to survivors by contributing her talents to support the many efforts of the hardworking teams at the Partnership.
Questions?
If you have additional questions please contact Partnership staff, Miranda Stiers, miranda@cpedv.org.
Related Links