Let's Talk About Domestic Violence Awareness Month! Prevention Peer Network Webinar
Prevention Peer Network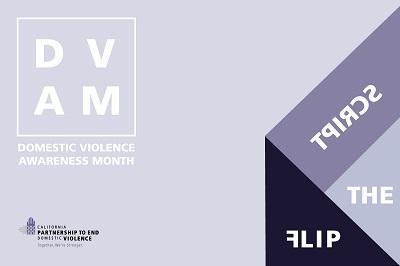 This webinar was held on August 19, 2021
Over the past year, survivors, advocates, and preventionists have engaged in inspiring work to end domestic violence and intersecting oppression. Their stories flip the script, contributing to a beautiful narrative tapestry of resilience and community-rooted solutions that energize us to make our voices heard.
For Domestic Violence Awareness Month (DVAM) this October, we're planning a campaign to introduce you to everyday Californians who are striving toward safe, healthy, and thriving relationships at every level of society. You'll meet people like Ben Salemme, who is working from the heart and motivated by his own lived experience of survivorship. At 13, he went through an isolating, emotionally abusive relationship. With support from Haven Women's Center of Stanislaus, he is now opening up critical conversations about teen dating violence prevention among his peers as a H.A.R.R.T. Youth Leader.
We'll also welcome people who are breaking silos and connecting the dots between decolonization, racial justice and gender justice; access to housing and economic justice for survivors; healing and accountability, and much more. During this Prevention Peer Network Webinar on August 19th, we'll describe how they'll tell their stories, provide opportunities to plug into the movement, and bring forward solutions to prevent violence and dismantle the barriers impacting survivors.
Our awareness and action resources are more effective when we learn from one another! In addition to discussing our DVAM campaign, we want to hear about the innovative work you're doing in your communities. How are you working to pass the mic to youth and survivors? Are there local relationships you've been building to increase support for Black, Native & Indigenous, and Communities of Color, as well as LGBTQIA+ communities? How are you mobilizing folx to take action on key prevention priorities? We look forward to answering these questions together!
Facilitator:
Miranda Stiers, Prevention Program Specialist
Presenters from the Partnership:
Jessica Merrill, Communications Manager
Megan Tanahashi, Communication Coordinator
Michelle Huey, Communications Coordinator
Resources for your DVAM planning:
Links shared in webinar:
Questions?
If you have additional questions please contact Partnership staff, Miranda Stiers, miranda@cpedv.org.
Related Links