Aligning with Black Churches to Reduce Teen IPV in Black Communities
Prevention Peer Network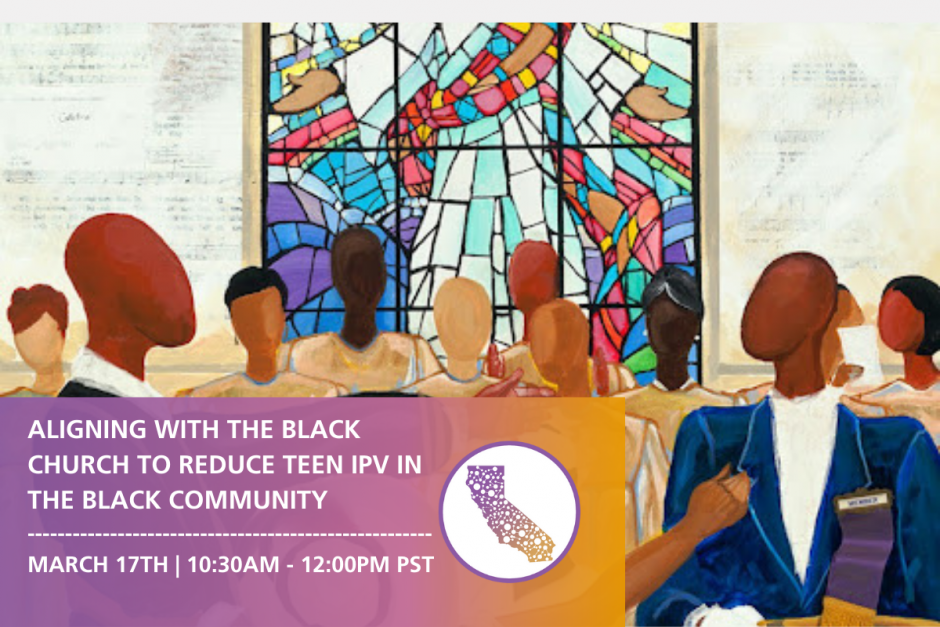 This webinar was be held on March 17, 2022
The prevalence of Teen Intimate Partner Violence (IPV) within the Black community is very present. One of the most concerning statistics associated with IPV is, "IPV is leading cause of death for Black teens (CDC, 2022)."
Unfortunately, the resources for the community are not always accessed due to the Black community's mistrust of the government and other community-based systems. This mistrust derives from a system that has harmed and taken from the Black community and has yet to rebuild the community with trustworthy behaviors. We recognize the Black Church is the largest social services agency within the Black Community, and we are aware that the Black Church is riddled with misogyny.
In this webinar, Alicia will amplify the need for diversity, equity, and inclusion within the fight to reduce teen IPV as well as how to align with the Black Church while remaining solution-focused. The focus of the amplification will include the need to include the Black Church when developing education programs.
Presenter:
Alicia Coulter, MPH, MSW
Mrs. Alicia Coulter, MPH, MSW has over 15 years of experience in advocating for Black, Brown, and Indigenous people. Her academic experience includes a master's degree of Social Work from California State University, Dominguez Hills centered in Critical Race Theory with a thesis centered in reducing Teen IPV in the Black Community via the Black Church. She also has a Master's in Public Health from UCLA.
Questions?
If you have additional questions please contact Partnership staff, Miranda Stiers, miranda@cpedv.org.
Related Links