Adapting Your Communications Strategies During the COVID-19 Pandemic: A New Prevention Peer Webinar Series – Part 3 of 3
Prevention Peer Network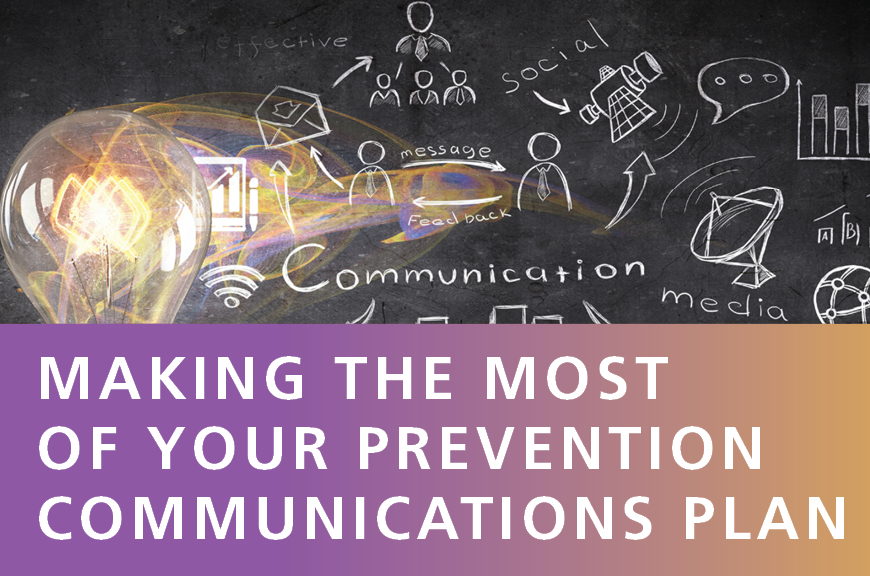 Adapting Your Communications Strategies During the COVID-19 Pandemic: Making the Most of Your Prevention Communications Plan
Webinar hosted on May 14, 2020 | +Webinar Recording
Your communications plan is a living document that can help you weather tough times like these— when community outreach is essential, and you need to work fast to promote key prevention services. Learn how to create and adapt a prevention-based communications plan, which can provide guidance as you drill down into strategic goals, branding, audience attributes, key message frames to effectively get your point across, and more.

If you missed the first two webinars in this series, explore the recordings and accompanying materials:
Standing Out on Social Media – Recorded April 16th
Pitching Your Story to Journalists – Recorded April 30th
Facilitator:
Alejandra Aguilar (She/Her/Hers)
Presenters:
Jessica Merrill (She/Her/Hers)

Pamela Mejia (She/Her/Hers)
Questions?
If you have additional questions regarding the webinar, please contact Miranda Stiers, Capacity-Building Program Specialist