Claudia Bolanos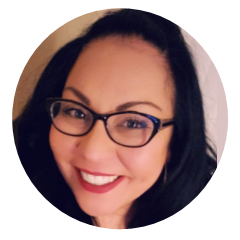 Claudia Bolanos, a resident of Sonoma County for the past 30 years, grew up in Orange County but is originally from El Salvador. She migrated to the United States in the late 70s and is proud of her bilingual and bicultural heritage.
Claudia's interest in domestic violence stems from her personal experience having survived an 18-year marriage filled with verbal and physical abuse.
After years of therapy and personal growth, Claudia is now committed to sharing her experience with others in hopes of creating awareness, prevention and support.
She completed the 40-hour California Domestic Violence State Certification, her Associate of Arts degree at Santa Rosa Community College, and has worked directly with individuals who were referred by the judicial system to complete a drug diversion program.
In her spare time, Claudia enjoys quality time with her three children, three grandchildren, extended family and friends.
She hopes that volunteering and sharing her story of survivorship will assist other survivors of domestic violence in accessing resources.
Related Links