California Partnership to End Domestic Violence Announces Rev. Aleese Moore-Orbih, DMin. as Executive Director
March 19, 2021

California Partnership to End Domestic Violence Announces Rev. Aleese Moore-Orbih, DMin. as Executive Director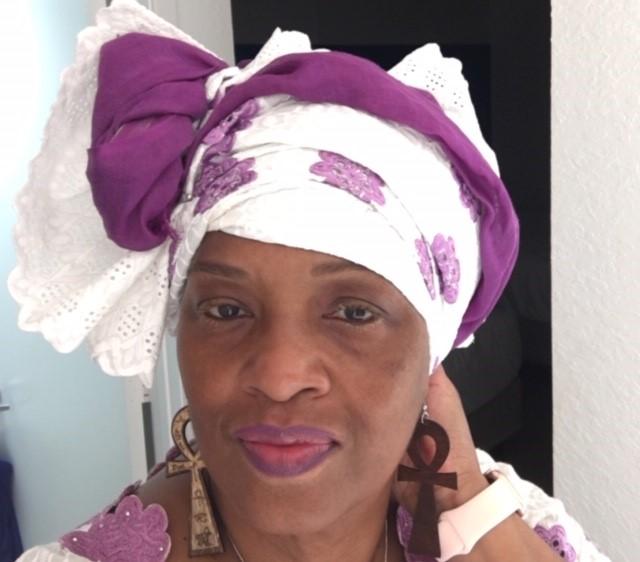 March 19, 2021 — SACRAMENTO: The California Partnership to End Domestic Violence (the Partnership), a coalition representing over 1,000 survivors, advocates, organizations, and allied individuals, today announced that Aleese Moore-Orbih (She/Her) accepted the position of Executive Director, assuming the new role after an extensive nation-wide search. Dr. Moore-Orbih's work to end domestic violence is rooted in an intersectional framework that acknowledges race and ethnicity, socioeconomic class, gender and sexual orientation, age, ability, and immigrant identity. She will raise the visibility of the Partnership's anti-oppression work, move the public discourse, and support policy and community advocacy toward more effective prevention and intervention solutions.

Dr. Moore-Orbih has had over twenty incredible years of national and grassroots leadership across the country in capacity building, systems change, and collaboration building. Most recently, she was Director of Programs at CORA in San Mateo County, and before that, the Senior Director of Programs at the national organization Women of Color Network, Inc. Throughout her career she has advocated for survivors, Women of Color advocates, Black, Indigenous & Native, and Communities of Color, LGBTQ people, people with disabilities, Deaf and hard of hearing communities, immigrants, and refugees in the Intimate Partner Violence field. She has also supported survivors of childhood sexual abuse, clergy sexual misconduct prevention, and has lead community organizing for economic justice, racial equity, and affordable housing. Additionally, Dr. Moore-Orbih has been a pastor and spiritual leader.

Reflecting on her experience and future leading the Partnership, Dr. Moore-Orbih said, "I have come full circle, at home in California, where my journey began. It is a blessing and opportunity to merge my leadership with the Members of the California Partnership to End Domestic Violence."

Dr. Moore-Orbih's values align with our movement's aspirations toward collective liberation: "Although I was born and raised in southern California, my leadership pillars are deeply rooted in Black southern ancestral principles and values of Love, community, story, freedom, activism, justice, spirituality, equality, equity, resilience, and truth," she said. "I will continue to stand and draw upon these principles and values to bring forth a coalition that is true to its name, 'California Partnership,' which shapes its Theory of Change into a practicum of transformation and establishes itself as a justice-making and equity practicing organization. Together we will rise, heal, work and make 'good trouble.'"

Dr. Moore-Orbih joins the Partnership during a pivotal time for the movement to end domestic violence. The COVID pandemic has intensified harm to survivors and communities, and a recent nation-wide survey by NO MORE confirmed this trend, showing that 63% of domestic violence organizations reported an increase in requests for support. This heightens the need for resources focused on prevention, safe housing options, financial support, crisis services, and long-term healing.

Dr. Moore-Orbih will maintain an open dialogue with the field about advancing these priorities—and importantly, learning from our Members about the work that is already in progress. "Aleese's leadership is forged in fire by years of developing healing connections across society, and holds the vision of Beloved Community," said Mercedes Tune, Capacity-Building Program Specialist. "Aleese comes to the Partnership at a crucial moment of transformation. She will join our collective purpose of standing intentionally in intersectional solidarity with communities, and shifting power so that underrepresented voices frame our approach in pursuit of a world where families thrive in interconnected, just and prosperous communities."

The Partnership's Board of Directors selected Dr. Moore-Orbih because of her visionary and strategic thinking, national and grassroots social justice work, and deep history of collaboration within the movement to end domestic violence. "On behalf of the board of directors, we are thrilled to announce Aleese Moore-Orbih as our new Executive Director," said Anna Conti,Vice President and Los Angeles Regional Representative. "Ms. Moore-Orbih's in-depth knowledge, strategic wisdom, and forward thinking are examples of the vast array of qualities and vision she brings to this role. As a Vice President and Los Angeles regional representative, I am honored to partner with such a strong, dynamic, and courageous leader. Even more so today, we must lead by example through our actions. We step into the future with our new leader in bravery, authenticity, and on-going commitment to the mission."

About the Partnership

The California Partnership to End Domestic Violence (the Partnership) is California's recognized domestic violence coalition, representing over 1,000 survivors, advocates, organizations and allied individuals across the state. Working at the state and local levels for nearly 40 years, the Partnership has a long track record of successfully advocating for over 200 pieces of legislation on behalf of domestic violence victims and their children. The Partnership believes that by sharing expertise, advocates and legislators can help end domestic violence. Through our public policy, communications and capacity-building programs, we create system-wide change that supports survivors and invests in prevention. Every day we inspire, inform and connect all those concerned with this issue, because together we're stronger. With offices in Sacramento, the Partnership's member programs span the entire state. For more information, visit www.cpedv.org.
###
Related Links