Sample 40 Hour Training Curriculum

Accessing the Curriculum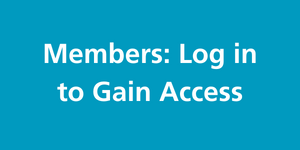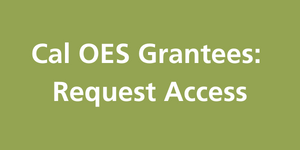 Partnership Members and California Office of Emergency Services grantees have access to our sample 40-hour training curriculum, which fulfills the State's requirements for Domestic Violence Counselors[1]. To gain access to this valuable resource, apply for membership today! You can learn more about the curriculum by reading our FAQs.
PowerPoint presentations are designed to be fully customizable. Curricula users will be able to insert their agency logos, local resources and statistics as needed to reflect the realities of your organization and community. The presentations also include multimedia options (YouTube Videos, website links) that further explore training topics and elicit discussions. Internet access will be required to fully utilize these multimedia options.
Trainers' Manuals are designed to provide relevant slide-by-slide information that further explains the contents of the PowerPoint presentations. Trainers will see prompts which outline instructions for presenting materials, tips for handling particular audience issues that may come up, and website links for additional resources or sources of information presented. Trainer's manuals are not customizable.
Hand-outs are meant to be used in conjunction with the PowerPoint presentation to elicit additional discussion or to complement the training topic. They are designed for trainers to download and print for training participants. Some hand-outs are mentioned in the Trainer's Manuals for discussion while others are meant for additional reading either before or after training sessions.
Training activities are designed to enhance and compliment the learning experience for participants. Activities include instructions, lists of materials and follow-up question prompts for the trainers. Some activities are mentioned in the Trainer's Manuals and PowerPoints while others are not. Trainers may choose which activities will be most appropriate for the training group and time constraints.
[1] Domestic Violence Counselors: This curricula is intended to be a tool to assist domestic violence victim service organizations / domestic violence shelter service providers operating in accordance with California Evidence Code Section §1037.1(b) and California Penal Code §13823.15-13823.16 (respectively), for the purpose of ensuring those working with victims meet the requirements of a Domestic Violence Counselor pursuant to Evidence Code §1037.1(a)(1).
NEW! The Distance Learning Tool is Here!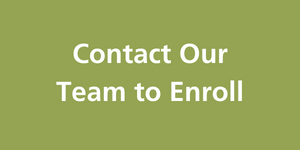 If you work for a domestic violence organization, you know how essential it is to provide 40-hour trainings in a timely way when volunteers and staff members join your team—but it can be difficult to coordinate them at the same time. We listened to our members when they voiced the need for more options to schedule trainings in between pre-determined dates. Our innovative Distance Learning Tool offers a solution to save you time and resources—and it's now available! Contact our team to get started.

Developed by the Partnership's Cibonay Jimenez—an advocate with over 20 years of experience in the field— our online learning platform includes interactive, mobile ready-tools that guide participants through Modules 1, 2, 4, 10, and 12 of our 40-hour Sample Curriculum, supplementing the State's requirements for Domestic Violence Counselors. Additional modules may be added in the future.

Your volunteers and colleagues will be able to access the Distance Learning platform any time—day or night—in a user-friendly application complete with:
Videos
Locally-specific questions
PowerPoints
An area to upload notes and activities
Handouts
Quizzes
We worked closely with domestic violence organizations throughout the state to ensure the tool's usability.

"Having been through a few different trainings, coverage of various topics can be inconsistent at different training times with various trainers, or from agency to agency. I like that this is a set curriculum from a trusted source—and I found the modules to be very easy to navigate. There are so many benefits to distance learning: accessibility, self-pacing, and convenience. This offering will be useful to many!"— Tabitha Thomas, Creative Coaching

We are deeply grateful to the Distance Learning Pilot Team for contributing their expertise in the development of the tool: Alicia Campos Padillapaz of Woman Inc., Alejandrina Carrasco and Rachel Saldana of Interface Children and Family Services, and Consultants Tabitha Thomas and Barbara Aragon.

The Partnership is making it a priority to support training coordinators from each of our member organizations as they try out our new tool. Contact our team to enroll, explore the new platform for yourself, and reach out for assistance if you have any questions. Capacity Building Program Coordinator Cibonay Jimenez is ready to help, and can be reached at cibonay@cpedv.org.
Related Links