Meet Melissa, the Survivor Artist Creating Our Domestic Violence Awareness Month Campaign Visuals!

Artist's Statement: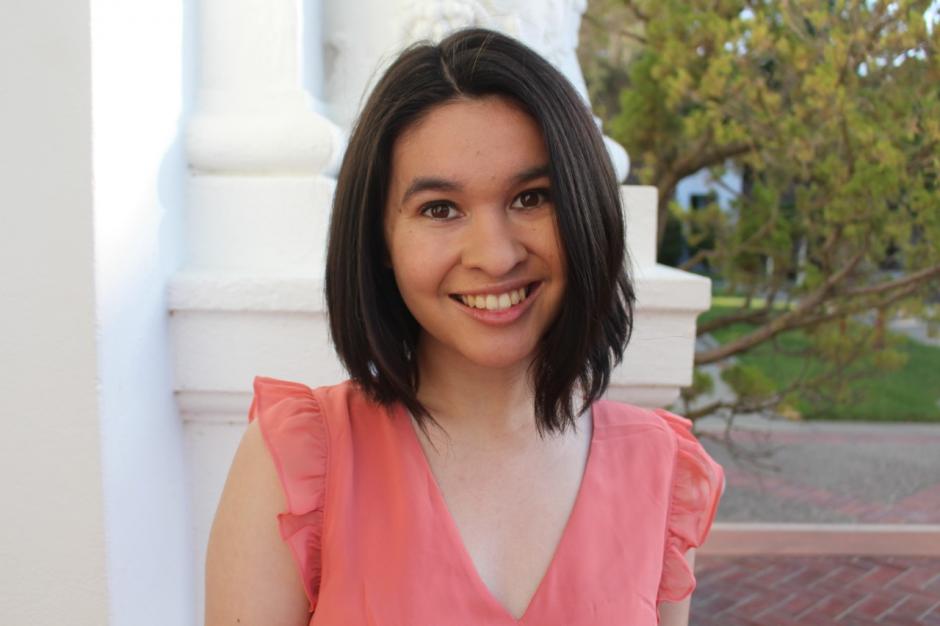 "My interpretation of the campaign theme is informed by the idea that we can not only flip the script, but also change the narrative. In the background, you'll find words that describe how I felt characterized, crossed out and replaced, by words that I embody: survivor, empowered, and honest. Our truths carry power, and I hope to capture the feelings of fight, freedom, and resiliency that express my own story of survivorship."
About Melissa:
Melissa is a 22-year-old,Sacramento transplant with a passion for prevention work. Before moving to Sacramento, Melissa resided in the San Francisco Bay Area and graduated from Saint Mary's College, where she completed her B.A. in Sociology and Women's and Gender Studies with a Minor in Law and Society.
Before starting her undergraduate career, Melissa entered college with a desire to work with people and problem solve. These ambitions were later informed by her lived experience as a two-time survivor of campus sexual violence, and her commitment to violence prevention crystalized after meeting Tarana Burke, the founder of the #MeToo movement and visiting campus Keynote Speaker in Spring 2018. Meeting Tarana marked a turning point, and Melissa found the strength to use her most personal and painful experiences as fuel in her personal and professional lives.
Melissa went on to write her senior thesis "The New Title IX: DeVos's Proposals and Public Responses," interrogating how addendums to Title IX under the Trump Administration would impact the roles of faculty and staff on campus. She engaged in student leadership, holding positions in Peer Advocates for Wellness and the Student Coalition Against Abuse and Rape, while also interning with the Office of Community Life, where she was mentored by the College's Deputy Title IX Coordinator for Students and Title IX Investigator.
Melissa's passion for violence prevention also took her abroad, where she worked with youth at-risk or in conflict in the law in the Visayas region of the Philippines. Being half Filipina herself, Melissa's month spent abroad was foundational, challenging her presumptions about interpersonal violence and prompting reflection on how the intersections of identity feed into one's experience and vision of justice.
Today, Melissa works for prevent violence for child survivors. When she isn't busy at work, Melissa enjoys reading, wine tasting, learning new recipes, and enjoying all Sacramento has to offer.
Related Links