May 6th is the Big Day of Giving!
Support the Partnership and Your Local Domestic Violence Organization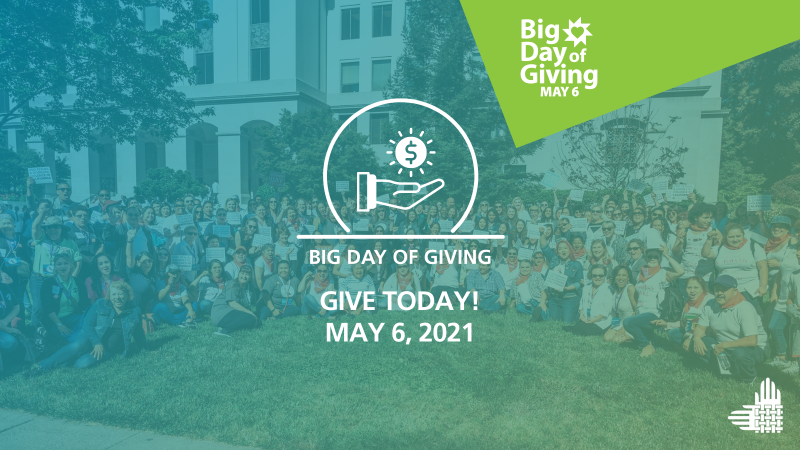 With your generosity we have already raised over $3,000 so far — help us reach our goal of $5,000!
The Big Day of Giving is an annual fundraiser for non-profits in the Sacramento region, and we hope you'll support the Partnership and your local domestic violence organization!

Why should you donate? Here's just one reason among many: The Partnership's goal continues to be amplifying the voices of those who are most affected by domestic violence — survivors. This June, our Survivor Advisory Committee is hosting their first annual conference by survivors and for survivors. When you contribute to the Partnership, you also invest in projects like this, which allows survivors across the state to come together in Beloved Community!
You'll hear interviews with an ambassador for each area of our programmatic work in Domestic Violence Prevention, Capacity Building, Policy & Communications. These folks have worked closely with each of our teams and are excited to share their experiences of bravery, equity, partnership, and beloved community with you all.
Even if you are unable to donate, there is action that you can take today to help us meet this goal:
Use our NEW toolkit to post on social media or send an email to friends and family, and help spread the word of the Partnership.
All contributions, whether big or small, can help create impactful change as we work to end all forms of violence and the systems of oppression that stand in the way of our collective liberation and justice.
Related Links