Policy Priorities

The Partnership has been instrumental in the passage, enactment, implementation and enforcement of strong, comprehensive legislation and public policies that address a range of domestic violence issues. In 2020, the COVID-19 pandemic has made our already planned priorities around survivor homelessness and sexual and domestic violence prevention even more urgent. With the state facing a $54.3 billion deficit as a result of COVID-19 impacts, our coalition mobilized to urge support for crisis services as a critical part of California's safety net—and defend prevention funding that was in jeopardy of being revoked. Learn about the outcome of each of our funding priorities by clicking the tabs below. For an overview of our state-level priorities, read our 2020 Policy Advocacy Day guide for legislators.

Our Work toward Racial Justice – Holding Ourselves Accountable: View our infographic with each Partnership team's contributions.
2020 Priorities:
Request: $15 Million in Ongoing State Funding to Prevent Sexual and Domestic Violence
Outcome: No new prevention funding was included in the FY 2020 budget. We preserved the FY 2019 funding after Governor Newsom's May Budget Revision proposed to eliminate those dollars.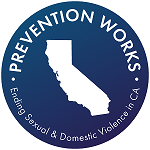 ➜ June 23rd Statement: Governor Newsom and legislature protect FY 19 budget funding to prevent sexual and domestic violence | State prevention funding to continue this year, but come to a halt in 2021—interrupting communities' grassroots efforts
Sexual and domestic violence are not inevitable—but without an ongoing state investment in prevention, high rates of tragedy and trauma will persist: An estimated 5.7 million California women and men experience intimate partner violence each year. Nation-wide, 54% of Transgender and Gender Non-Conforming people reported physical or coercive violence from a partner in 2015.
Our state must prioritize prevention to create a different reality, with a culture of consent and healthy relationships. That's why we asked Governor Newsom and the legislature to invest $15 million in ongoing funding to prevent sexual and domestic violence. While we were unsuccessful in securing new funding this year, our commitment to addressing prevention remains unchanged.
We know what works to end intergenerational cycles of violence for future generations—it's grassroots approaches like the research-backed Coaching Boys into Men program, which engages coaches as role models to encourage healthy masculinity. This fits into a range of opportunities to deepen local prevention work: promoting safe and healthy relationship skills much earlier in life, improving school climate and safety, engaging boys and men in gender equity, and promoting racial justice with culturally-responsive solutions.
When we started this campaign, policymakers saw potential in our request for prevention funding, providing one-time allocations two years in a row. In 2020, the state's budget outlook was dramatically reversed as a result of COVID-19 impacts, and we found ourselves fighting to preserve the prior year's funding. We were successful in doing so, however no additional funds were allocated in the budget. As the state continues to grapple with the long term economic impacts of COVID-19 we will reassess our approach securing consistent, ongoing prevention funding to be responsive to the current moment.
Learn more: Read our op-ed in the California Health Report.
Request: Funding to Prevent and Address Survivor Homelessness
Survivors deserve safe, stable housing.
Outcome: While Domestic Violence Assistance Program funding remained stable at $20.6 million, our requested $30 million for comprehensive survivor housing options was not included. We will continue to pursue funding in this area.
[Read our June 23rd statement.] Too often, survivors must make an untenable choice between becoming homeless or remaining in or returning to a violent environment—and with soaring rents across California, their options are limited. Fleeing or attempting to flee domestic violence is a core component of our federal definition of homelessness. However, survivors are often overlooked as a portion of our homeless population, despite the fact that domestic violence is a leading cause of homelessness. Our state's homelessness budget must reach domestic violence providers, so they can meet the critical demand for housing.
In 2020, we called for a portion of the statewide homelessness budget to specifically address survivors' housing needs through funds allocated to cities, counties and continuums of care. We also sought $30 million in directed funding from the overall homelessness budget to support three grant programs addressing the full range of survivors' housing needs: Domestic Violence Assistance Program, Transitional Housing, and Domestic Violence Housing First advocacy.
Current resources simply do not meet the need. On September 12, 2019, 96 domestic violence programs in California participated in the National Census of Domestic Violence Services. During this 24-hour survey period, 3,307 survivors and their children were provided emergency and transitional housing by domestic violence programs. On that same day however, 630 requests for housing went unmet due to lack of resources and availability.
In spite of these barriers, strategies like Domestic Violence Housing First have been found to be highly effective. Under this program, advocates follow survivors' guidance to provide customized support, flexible funding, and mobile advocacy—all in service of increased options for safe, stable housing as quickly as possible. In a 2019 report of 19 of the initial organizations implementing the program in California, 90% of surveyed survivors reported their advocate helped them reach their housing goals and 58% of survivors used funds to prevent homelessness.
Stay tuned for ways you can urge the Governor and legislature to make these critical investments in coming years!
Learn more: Read our op-ed in the California Health Report.
COVID-19 Recommendations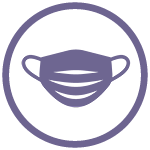 [Read our July 1st statement.] Across California, domestic violence service providers support survivors, their families, and their communities every day in finding safety and healing. This support includes 24/7 emergency response to crisis calls, emergency shelter needs, and law enforcement and medical responses to long-term housing stability, counseling, and prevention work to stop violence before it ever occurs; these organizations are a core component of our social safety net. This is true every day, and even more so as we grapple with the impact of COVID-19 on our communities. Early into the Shelter In Pace orders the Partnership convened our members in a range of virtual meetings to learn of the impacts and to develop this set of policy recommendations for supporting California's Domestic Violence Service Providers These recommendations were disseminated to the Governor's office, legislature, and other decision makers. Our advocacy was a critical factor in securing resources for survivors.
Ongoing Priority: Increase Federal Support for Domestic Violence Victims
➜ July 1st Update: The Partnership is supporting the HEROES Act which includes critical funding for domestic and sexual violence programs and the survivors they serve. This bill passed the House of Representatives and we urge the Senate to take immediate action to provide additional COVID relief to survivors, service providers, and communities.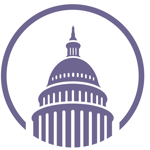 Together with other coalitions and national organizations, including the National Network to End Domestic Violence, the Partnership analyzes federal funding proposals and advocates to ensure they address the needs of programs serving domestic violence victims. Our Policy Team actively supported the CARES Act, and contributed to a subsequent sign-on letter to U.S. House and Senate leadership.
Other key areas of federal funding advocacy include, but are not limited to: the Family Violence Prevention and Services Act, the Victims of Crime Act, and the Violence Against Women Act. Learn more about federal funding for domestic violence and programs.
Learn More and Get Involved
Support Our Policy Work
The decisions made in Sacramento and Washington DC directly impact domestic violence survivors and programs. Our ability to advance public policies relies upon private donations and membership dues. If you care about domestic violence and want to make an impact, here's how you can help ensure our voices are heard by state and federal legislators:
Become a Member

When you join our Coalition, you gain access to our policy advocacy community! No matter where you're starting—as a new member who has yet to visit the Capitol, or a seasoned advocate who has attended lots of legislative meetings—we're here to present learning opportunities, provide calls to action, and hear your input to ensure that our policy work reflects a responsive, integrated approach combining services and social change.
Subscribe to Our Mailing List
Stay updated on our latest policy accomplishments, and receive calls-to-action for supporting key legislation.
Tools & Resources
The following tools and resources will help you effectively engage in policy efforts.
How Do We Determine Our Policy Priorities?
The Partnership's Policy Advisory Council is a diverse group that helps develop our proactive policy agenda and our responses to additional legislative proposals, considering the interests of a full spectrum of survivors, advocates and communities. Through a biennial policy survey and monthly regional and statewide calls, our coalition's Members inform our policy work. Our work includes both legislative solutions and systems change efforts to strengthen prevention and intervention responses to domestic violence.
Related Links