Orange Day Events at the Capitol
Teen Dating Violence Awareness and Prevention Month

RSVP today!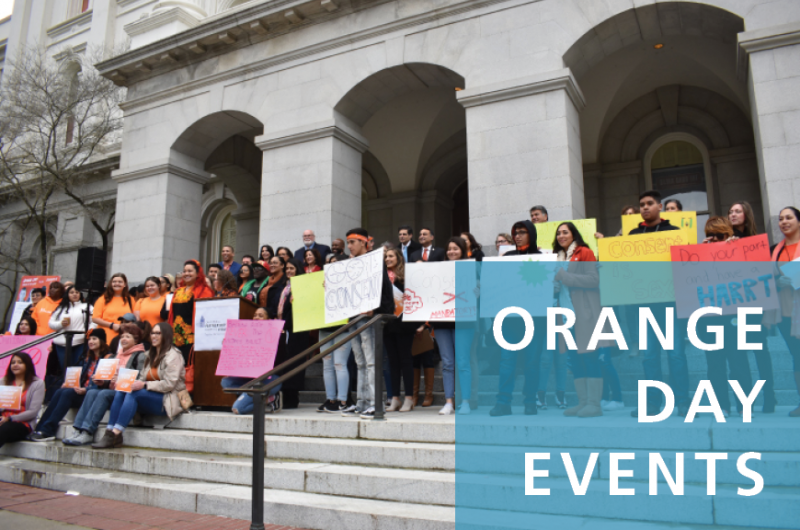 RSVP – Free and Open to Everyone!
February 11, 2020
Rally – 10 a.m., North Steps of the State Capitol
Educational Briefing - 11 a.m., State Capitol, Room TBD
Get ready for Orange Day at California's Capitol! If you believe that teen dating violence is preventable—and that youth are in the best position to lead the way— this is where you'll want to be on February 11th. Show solidarity at our Orange Day Rally. You'll hear young people's strategies for promoting healthy relationships and challenging the social norms that encourage violence. We're asking adult allies, and legislators in particular, to listen to these ideas and pledge their support. Immediately following the rally will be an educational briefing at the Capitol.

Remember to wear orange on February 11th and share photos using #Orange4Love and #PreventionAcrossCA!

RSVP today!

PS: Can't make Orange Day at the Capitol? Get involved in your community!
If your organization works with youth, let them take the lead on Instagram, Snapchat, Facebook, and in-person events.
Take a picture in your orange gear and post on Instagram, Twitter & Facebook. Use #Orange4Love & PreventionAcrossCA
Related Links