Candid Connections: Self Care vs. Community Care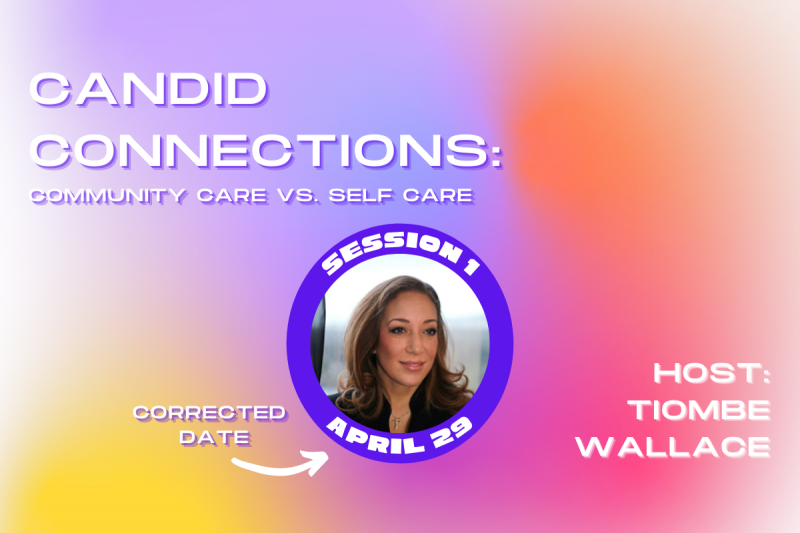 Date: Apr 29, 2022
Time: 10:30 AM – 12:00 PM
Price: Free for members and their staff; $35/Non-members
With all the emphasis on individual self care, what other needs and types of care might we be missing? This interactive discussion will focus on how we co-create safe and healing spaces with survivors, with our peers and colleagues, and within the community we serve. The presenter will offer prompts and ideas for understanding wellness, healing, and advocacy outside an individualistic, hyper-productivity lens to foster reflection on our own needs and emotional cues. Together, we'll explore the importance of recognizing context, power, and oppression as factors in how our movement can embrace more community care, intersectional healing, and collaboration.
Presenter(s):
Tiombe Wallace, MS, MFT
Tiombe Wallace, MS, MFT of Tiombe MFT, Inc.: Tiombe Wallace is a licensed Marriage and Family Therapist with over 23 years of experience as a Black intersectional feminist therapist, educator, and activist. She is the owner of a private psychotherapy practice, training and consulting business. She provides services and training for rape crisis and domestic violence advocates, social workers, therapists, educators, first responders, and campuses across the nation. Her specializations include intersectional feminist therapy, culturally responsive trauma-informed practice in social service and educational settings, sexual and intimate partner violence, and healing historical trauma in communities experiencing marginalization and oppression.
Questions?
Please contact Jessica Merrill: jessica@cpedv.org
Related Links