The Intersections of Law Enforcement and Intimate Partner Violence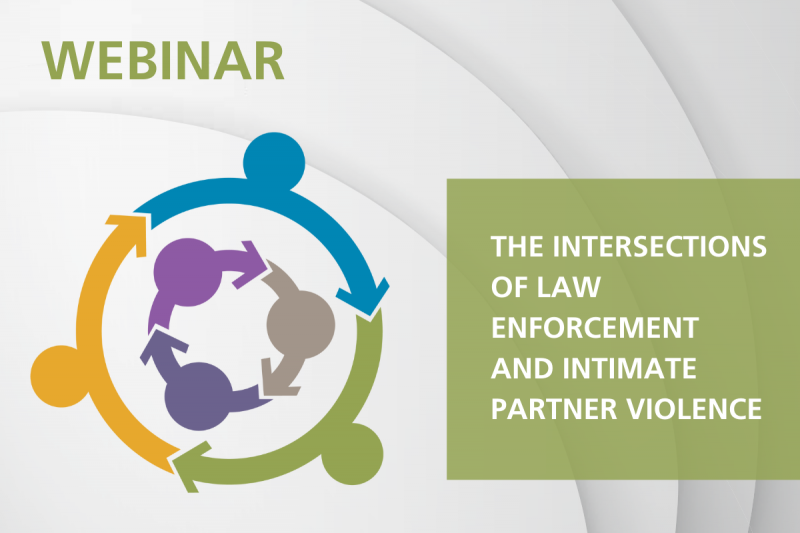 Date: Jan 25, 2022
Time: 02:00 PM – 3:30 PM
Price: Free for members and their staff; $35/Non-members
Mental health practitioners and law enforcement personnel play key roles in ensuring a "continuity of care" for IPV survivors. Kathryn Hamel, PhD, a former family violence police detective, will discuss IPV victimology and the contemporary training law enforcement receives to best serve the needs of IPV survivors. Kevin Connors, MFT, will explore the impact of interpersonal trauma on survivors of IPV and the importance of assessing and managing mental health issues. He will explore PTSD/PTSI and dissociation as it relates to reducing acute distress symptoms and bolstering emotional regulation capacities for IPV survivors. Emphasis will be placed on how multi-disciplinary professionals can work together to ensure a "continuity of care" for survivors of IPV.
Presenter(s):
Kathryn Hamel
Dr. Kathryn Hamel, Ph.D., is the Chief Executive Officer of The Hecht Trauma Institute (HTI). The mission of HTI is to provide education, information and services to empower and support people affected by trauma. In her role as the CEO, Kathryn is a regular presenter each year at national and international conferences related to trauma, abuse, suicide prevention and interpersonal violence. Prior to her work in the private and non-profit sectors, Kathryn served as a law enforcement professional for two mid-size Police Departments for 25 years. During her career in law enforcement, she served as a patrol officer, field training officer, personnel and training officer, homeland security task force officer, family crimes detective, patrol sergeant, detective sergeant in property crimes and intelligence, Community Services and PIO sergeant, and Patrol lieutenant. During her time spent as a detective, Kathryn investigated hundreds of cases involving rape, domestic assault, child sexual abuse and other forms of violence. Her caseload enabled her to assist victims of these traumatic events navigate the criminal justice system while seeking justice on their behalf. Preparing for a post-law enforcement career, she earned a vocational teaching credential, a level 1 and level 2 trauma and resilience certification from Florida State University, and a doctorate in Public Safety Leadership from Capella University. She also holds a Master's Degree in Criminal Justice from Chapman University, and a Bachelor of Arts in Occupational Studies and Vocational Education from California State University, Long Beach. Transitioning from law enforcement to academia, California Southern University recruited her to serve as the Dean of the School of Criminal Justice and Criminology. She was later promoted to Senior Vice-President of Human Resources and Organizational Development. Concurrently, Kathryn was also responsible for the creation and implementation of an 18-month post-graduate leadership academy. A committed community volunteer, she has almost three decades of experience in guiding non-profit and charitable organizations, and is currently a Board Member of KinderVision, a nonprofit co-founded by her late mother, Ashby Sebastian.
Kevin Connors
Kevin Connors, MS, MFT, is the Senior VP of Program Development at the Hecht Trauma Institute. He is responsible for creating trainings for clinicians, first responders, and others treating IPV. Mr. Connors is also a licensed MFT in private practice in Long Beach, California and a frequent national and international presenter on complex trauma and dissociative disorders. He is co-author of Treating Complex Trauma and Dissociation: A practical guide to navigating therapeutic challenges.
Questions?
Please contact Cibonay Jimenez, cibonay@cpedv.org
Related Links