Equity in HR Community of Practice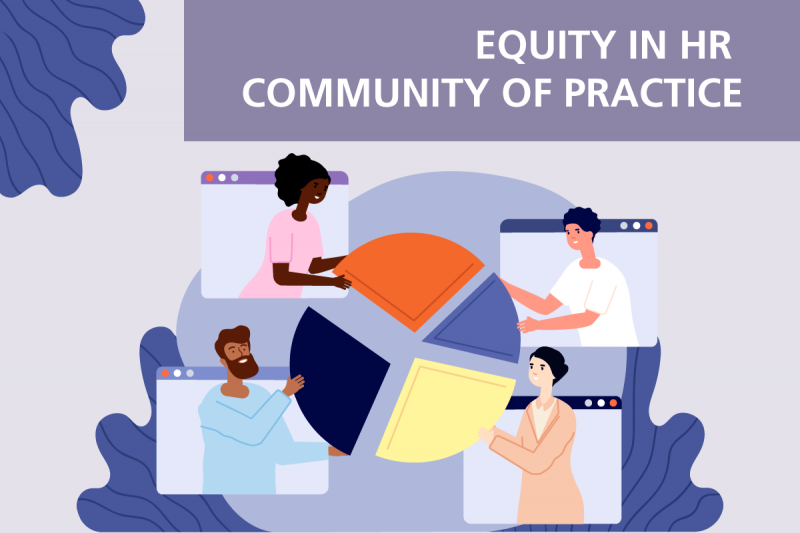 Date: July 26, 2021 and the 4th Monday of each month ongoing
Time: 11:00 AM – 12:30 PM
Price: Free, open only to Partnership members
Are you looking for a community of people to support you and your organization in building HR and operating policies and procedures that center employees, equity, and anti-racism? If so, join the Equity in HR community of practice.
We'll talk about returning to the office, equity in compensation, HR's role in supporting staff healing and development, the role of HR in our organizations and anything else you might have questions about. This is an open dialogue with the expectation that we will all contribute when we can.
This is a group for people looking to make changes now, those looking to become more aware of what is possible and those who are curious. In this group we will challenge each other to take risks, break new ground or and operate from a place of love, trust and equity rather than fear and control.
We will meet the 4th Monday of each month, 11-12:30. Bring yoour curiosities and your contributions.
Additionally we will host a listserve for people to seek and share support around building equity into HR.
Presenter(s):
Melissa Guajardo
Melissa is the Administrative Director at the Partnership. She has a 25 year history working in small non-profits. Her experience as a health educator,and public health program manager has given her an important understanding of non-profit employment from an employee lens. She uses that experience to develop and implement human resources, finance and operating policies and procedures that are fair and compassionate.
Questions? Please contact Melissa Guajardo, melissa@cpedv.org
Related Links