Campaign to Grow State Domestic Violence Funds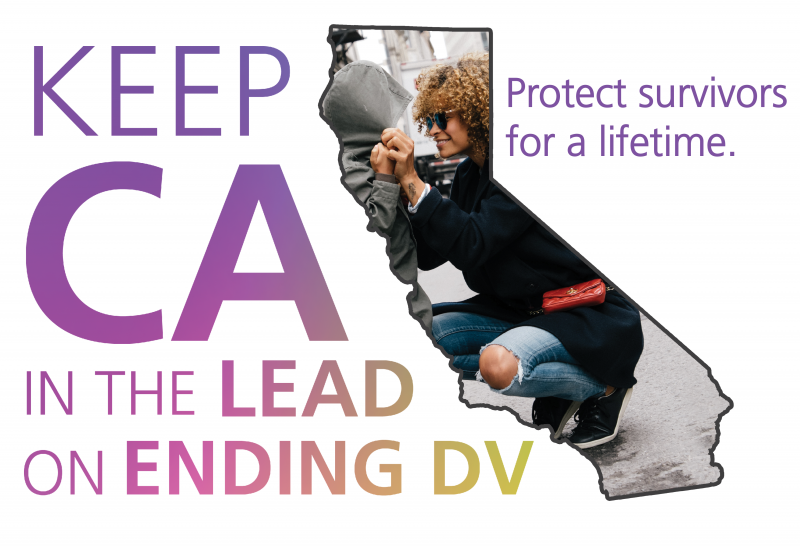 Stay up-to-date on ways to support our budget advocacy campaign:
sign up for our mailing list
, follow us on
Facebook
and
Twitter
! Partnership Members,
log in
to see our latest calls-to action.
Our state has some of the strongest policies in the nation to protect survivors of domestic violence. To maintain our leadership, our state budget must ensure that California's survivors receive protection for a lifetime—because the damaging impact of domestic violence can last for years.
The Partnership seeks to fund services that:
better address families' immediate and extended needs;
support family stability with more flexible housing assistance;
pursue the most effective accountability solutions which balance safety with genuine rehabilitation and healing;
and turn the tide on domestic violence and sexual assault with community-based prevention initiatives.
Why is this needed?
Between fiscal year 2010-11 and 2015-16, the number of domestic violence advocates responding to emergency room calls increased by 43% (California Office of Emergency Services). During this same period, the state budget remained flat. We know that for many victims, emergency support is just the start of a long process of healing and recovery—and they are telling us that they need more. The crisis intervention system we've built and financed over the last 40 years are absolutely critical in saving lives and addressing immediate safety needs. But the data shows that's only half the picture, and putting a bandage on these emergencies is only the beginning.
What are advocates saying?
Domestic violence programs across the state are requesting increased budget funding to protect survivors and Californians throughout their lives.
"If programs had the resources and flexibility we truly needed, shelters and drop-in centers across California would be able to expand services to meet the growing demands of the communities and families we serve."–Anastacia Snyder, Executive Director of Catalyst Domestic Violence Services.
"We have a bold vision of a community with many entry points and services[, including] prevention efforts that start when kids are first becoming aware of relationships and boundaries, as young as 5 or 6. All of these strategies come at a cost—a cost for which there is currently no funding."–Beth Hassett, CEO and Executive Director of WEAVE
What are survivors saying?
"It's not an easy situation to get out of, and it's not an easy situation to stay out of. … I know when I was in my abusive situation, I returned back to my abuser several times. I had to, because he was the breadwinner. My resources were limited. … I'm only one voice, but I'm going to make a loud scream. … I'm asking you to help us to get this budget changed and increased. "–Chivas Mays, a survivor of domestic violence and Housing Manager at Stand Up Placer.
What are legislators saying?
Senator Hannah-Beth Jackson stressed the need to invest in the well-being of Californians before domestic violence crises occur: "We are critically destined and required to do more to make sure that young people understand that it is not okay to batter, and it is not okay to be battered…for our young people in particular, we have an affirmative duty to educate students and protect their communities from abusive behavior."
"I am committed to seeking additional funding for domestic violence programs across California. … We must invest more money into lasting solutions if we truly wish to end domestic violence and help survivors' access essential resources,"–Assemblywoman Blanca Rubio, who joins Senator Jim Beall as a champion of the funding increase.
Related Links