Prevention Peer Network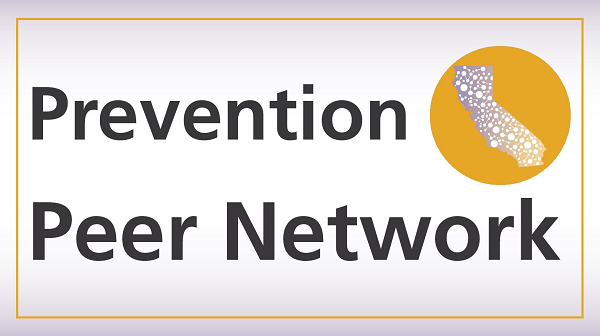 March 15, 2018
10:30-12:00 p.m.
Title: One Love Foundation: Educating and Activating Young People in the Movement to End Relationship Abuse
Description: The One Love Foundation educates young people about healthy and unhealthy relationships, mobilizing them in a movement for change. One Love's Bay Area Executive Director will take you through the background of the organization, provide an overview of their educational approach, including highlights from their film-based campaign #ThatsNotLove, and share how you can leverage their tools and resources in your communities.
Presenter:
Megan Shackleton is One Love's Bay Area Executive Director. She leads all One Love efforts in the San Francisco Bay Area, with the goal of scaling One Love's educational programs and building the movement to end relationship violence throughout the region. Megan brings over a decade of experience working in strategy roles in the nonprofit sector. Prior to joining One Love, Megan led strategy and impact assessment for the Einhorn Family Charitable Trust, a family foundation focused on helping people get along better. Megan has also worked for The Michael J. Fox Foundation for Parkinson's Research where she managed Team Fox, the organization's grassroots community fundraising program. She holds a B.A. in American Studies with a focus on means of social change from Stanford University and an M.B.A. from Dartmouth's Tuck School of Business.
Register here!
Related Links