Teen DV Month 2018
Get Ready for February!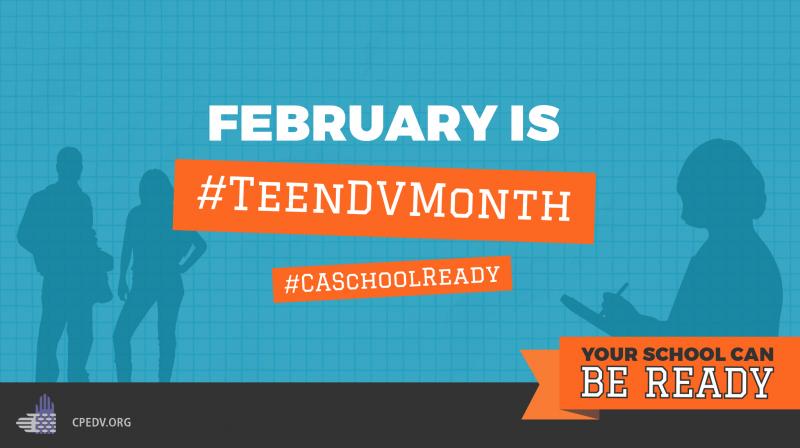 Did you know that 74% of California voters ranked "creating a safe and positive school environment" as their top priority for schools' performance? There's an exciting momentum around the ensuring the well-being of young people at school–and our campaign perfectly reflects this imperative with the message that Your School Can Be Ready! Schools can work directly with domestic violence organizations in their communities, creating policies and practices that address adolescent dating abuse and foster healthy relationship skills! We've created a full calendar of activities and resources that focus on engaging your community's education leaders.
Our campaign highlights the need to prevent interconnected violence like bullying, with a focus on LGBTQ+ and immigrant youth–and throughout the calendar, you'll see practical school policy resources that you can share with local education leaders. You won't want to miss our Facebook Live Chats, which include conversations with youth leaders and prevention advocates. Our Member exclusives have been revamped for 2018, and include a media guide (focused on generating coverage of events) and sample proclamation!
Related Links