Domestic Violence Awareness Month 2018: VOTE!
Getting Back to Our Roots: The Personal Is Political

Get Out the Vote | Educate Voters | Engage Candidates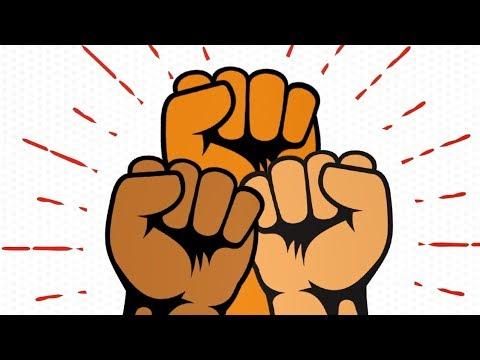 This year, our Domestic Violence Awareness Month campaign will be different than ever before. We're launching a get out the vote and voter education campaign: a non-partisan effort to:
Inform Californians about the issues impacting survivors
Mobilize communities to ask questions of candidates, so they learn about how they plan to address domestic violence
Encourage Californians to vote—and specifically provide information for survivors to vote safely through California's Safe at Home Program
>> Are you a survivor in California? Register as a confidential voter under the Safe At Home program.
>> Partnership Member Exclusive: Facilitate voter registration for survivors with our guide!
✓ Explore Your Ballot

✓ Learn About the Issues

Housing: Vote YES on Prop 1, the Veterans and Affordable Housing Act! The Partnership is proud to endorse this ballot measure, which would build affordable homes across California. This is incredibly important, because new data from UCLA shows that nearly a quarter of Californians experiencing homelessness are victims of domestic violence.
Where do the candidates stand on…

Immigration: Undocumented survivors of domestic violence are currently at risk for deportation, which makes many fearful of seeking support. This makes our communities less safe. The California Values Act, signed into law in 2018, provides some relief by limiting interaction between law enforcement and Immigration and Customs Enforcement (ICE).


Economic Justice: Financial abuse is the primary reason survivors return to violent relationships—and for immigrant and low wage workers, the impact is more pronounced. The California's Fair Pay Act and paid family leave laws increase economic justice, but gaps still remain in access to both. Additionally, access to safe, stable housing.


Alternatives to the Criminal Legal System: Some survivors experience negative impacts from interacting with the criminal legal system—high attorney fees, long and retraumatizing trials, and interaction with the person harming them. Survivors are telling us that they want other alternatives for justice beyond the traditional criminal legal system. Alternative forms of justice seek to center the needs of survivors in the accountability process.

Domestic Violence Prevention: Historically, California has funded intervention strategies, supporting survivors after a crisis happens. Sexual and domestic violence prevention, which recently received a funding increase, has the power to massively shift public attitudes on gender equity, creating a safer California. Approaches include youth engagement and leadership, community organizing to strengthen social bonds, and more.
✓ Share Campaign Media
Related Links