California Has its Own Specialized License Plate Dedicated to Domestic Violence and Sexual Assault Prevention!
Pre-Order Yours Today and Spread the Word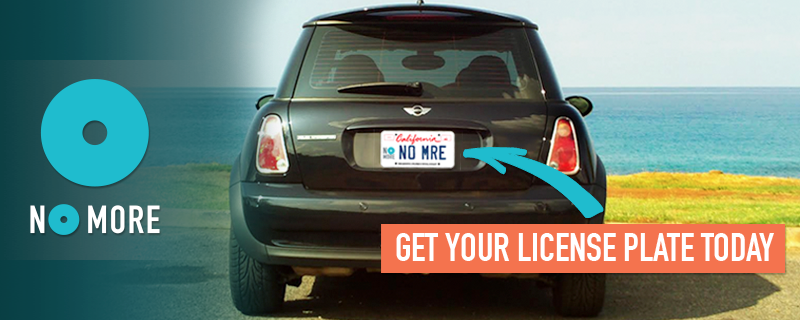 We're thrilled to announce the launch of the California Says NO MORE license plate campaign alongside Assemblymember Jimmy Gomez, the California Office of Emergency Services and the California Coalition Against Sexual Assault.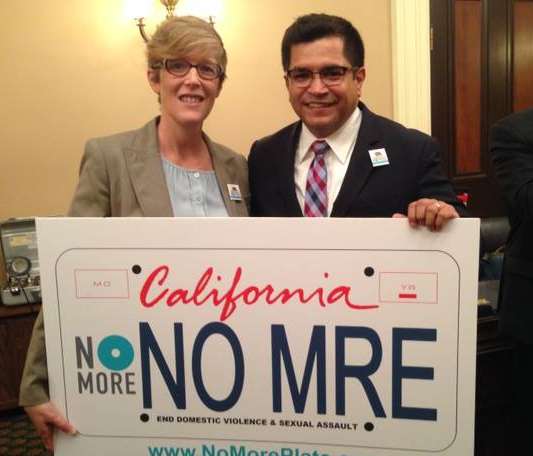 The creation of the California Says NO MORE license plate speaks to the power of legislative advocacy to create real change in our communities. AB 2321 was one of the Partnership's priority bills last year, and we worked hard alongside Assemblymember Jimmy Gomez to pass it. The result of its passage is the NO MORE license plate, which will raise funds and awareness for prevention efforts at local California domestic violence and sexual assault agencies.
This launch marks an unprecedented collaboration between the movements to end domestic violence and sexual assault. Leveraging the power behind each of our coalitions, our reach into California communities can be tremendous. Help us reach and exceed our goal of 7,500 orders by spreading the word to your community partners, local government allies, friends and family about the California Says NO MORE License Plate.
What you can do today:
Pre-order your license plate at www.NOMOREplate.org. We will contact you once we are ready to accept orders.
Spread the word about our license plate by using our ! You'll find great tips for sharing information on social media.
We are proud to embark on this statewide project and we look forward to working side-by-side with you.
Related Links